This page has been gathering some dust now, but this will change in the next weeks.
I've been working on a new project, the biohand. It's a low-cost 3D-printed hand prosthesis, that aims at offering technical qualities similar to multi-thousand dollar devices. More details shall come in another post.
For now, I'm just willing to share the nice fact that the first iteration of the biohand main control boards (a.k.a. the BIOHAND_BOARD_V1) arrived from the boardhouse.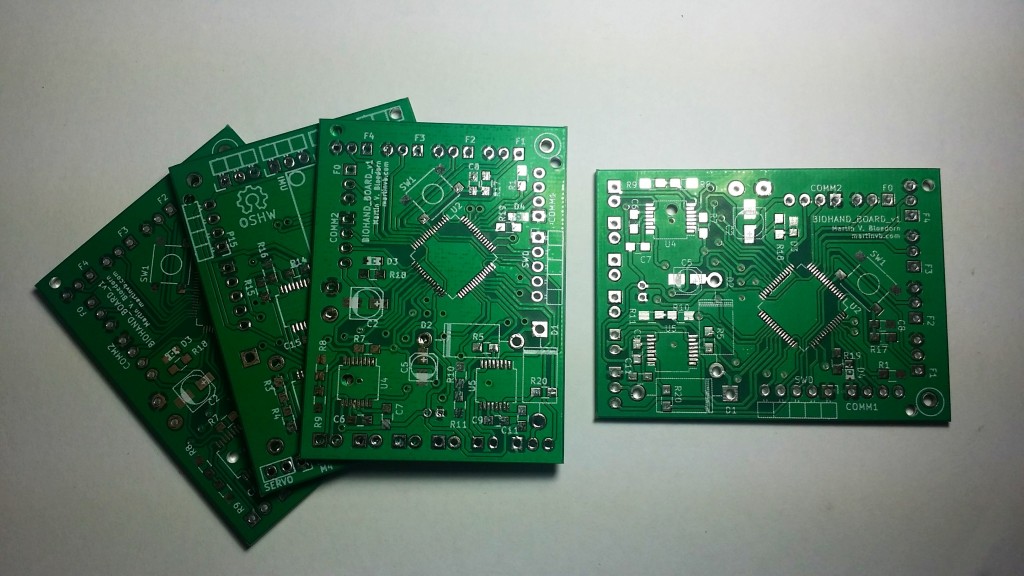 As soon as I finish soldering one of them and it survives the smoke test (or perhaps doesn't), I'll post further results and schematics.
'til next time.
EDIT:
It's said that no man is without sin, and neither am I. In an act of brilliance, I've managed to swap two VDD/VSS pairs from the STM32 while designing the board. While I didn't burn a thing, I did cost me over 24h to figure out what was happening and to solder some workaround-wiring. In the end, the I got the ARM running a simple blink program (pic below). YEY!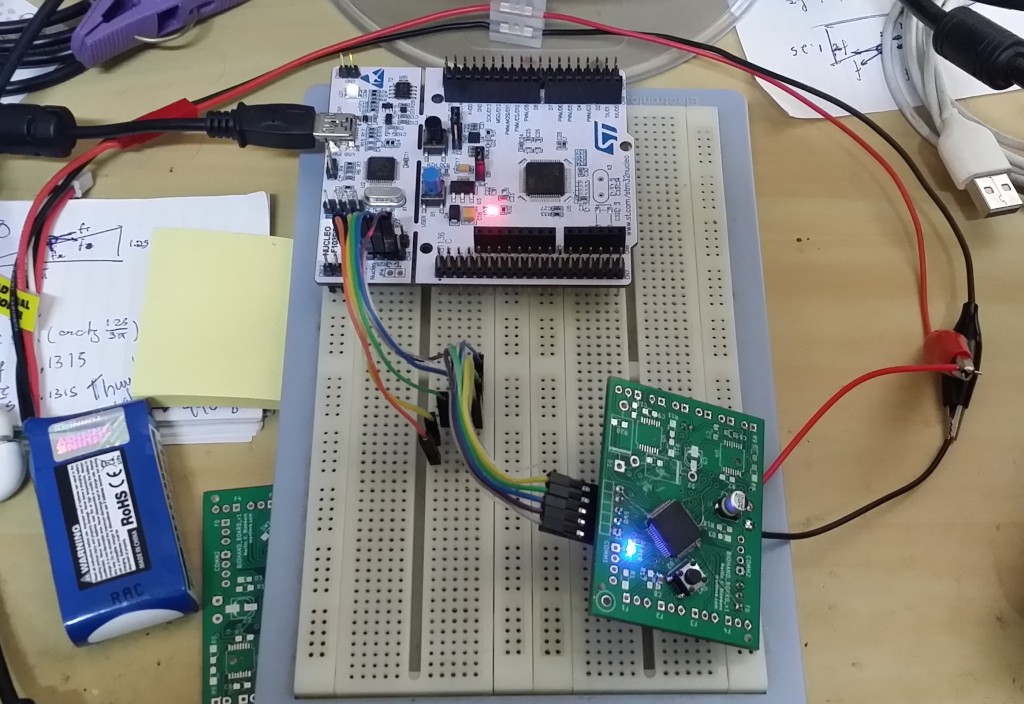 Now it's time to keep on soldering the remaining components (hoping not to find other mistakes like that). I'll upload corrected gerbers once everything works without bursting into flames.
'til next time.